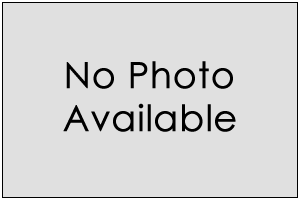 2nd-6th Long Ratio Gear Set
The long ratio gear set is a factory based kit for GDB applications with improved gear ratios for drag racing, high speed track, and even street performance applications. Reduces the number of shifts through the 1/4 mile. Ratios are ideally suited to the flat torque curve of the 2.5L turbo. A taller 6th gear has the potential for raising top speed in applications that are otherwise gearing limited. Gears are REM ISF® treated for maximum durability and reduced frictional losses. Each kit includes main shaft, all gears from 2nd to 6th, 2nd gear synchronizer, 3rd gear synchronizer, and custom keyway.
MY2007 onward USDM models will already have the 2nd-4th ratios but can upgrade the 5th and 6th gears by purchasing the individual parts (5th drive gear, 6th drive gear, 5th/6th driven, and some early 2007 models may require the adapter keyway but most applications will not)
Gear Ratios: OEM / 2.235 / 1.521 / 1.137 / 0.891 / 0.707
Usually ships in 2 to 3 days.
Manufacturer: Subaru/RalliSpec
Applications:
Subaru 6-Speed Manual Transmission (TY856 Type)
| Part No. | Description | Application | Price Ea. | Add to Cart |
| --- | --- | --- | --- | --- |
| RST-F145kit | RalliSpec 2nd-6th Long Ratio Gear Kit | 6MT | $1400.00 | |
Individual Replacement Parts (no REM ISF)

| Part No. | Description | Application | Price Ea. | Add to Cart |
| --- | --- | --- | --- | --- |
| RSTR-1160C | Long Ratio Main Shaft (1st/2nd Drive) | 6MT | $229.93 | |
| RSTR-1166C | Long Ratio 2nd Driven Gear | 6MT | $178.32 | |
| RSTR-1161C | Long Ratio 3rd Drive Gear | 6MT | $78.62 | |
| RSTR-1162C | Long Ratio 4th Drive Gear | 6MT | $78.62 | |
| RSTR-1167C | Long Ratio 3rd/4th Driven Gear (Narrow Keyway) | 6MT | $161.08 | |
| RSTR-GC71 | Long Ratio 5th Drive Gear | 6MT | $78.21 | |
| RSTR-GC81 | Long Ratio 6th Drive Gear | 6MT | $107.86 | |
| RSTR-GC94 | Long Ratio 5th/6th Driven Gear (Narrow Keyway) | 6MT | $157.67 | |
| RSTR-1182B | 2nd Synchronizer (4-Tab Type) | 6MT | $89.17 | |
| RSTR-1183B | 3rd Synchronizer (4-Tab Type) | 6MT | $89.64 | |
| RSTR-1345RS | RalliSpec Adapter Woodruff Key (Narrow Gear Slot to Wide Shaft Slot) | 6MT | $25.00 | |