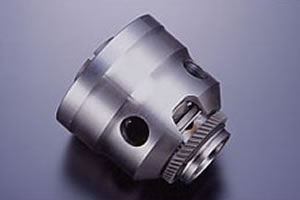 Heavy Duty Center Viscous LSD
STI's uprated center viscous diffs are engineered to provide a 20kgf-m/100rpm torque transfer rate (approximately 5 times factory spec). LSD response and durability is increased while traction on loose surfaces is significantly improved. However, tight cornering understeer on pavement can be a problem making this more of a gravel rally specific upgrade.
Usually ships in 1 to 2 weeks.
Manufacturer: Subaru
Applications: